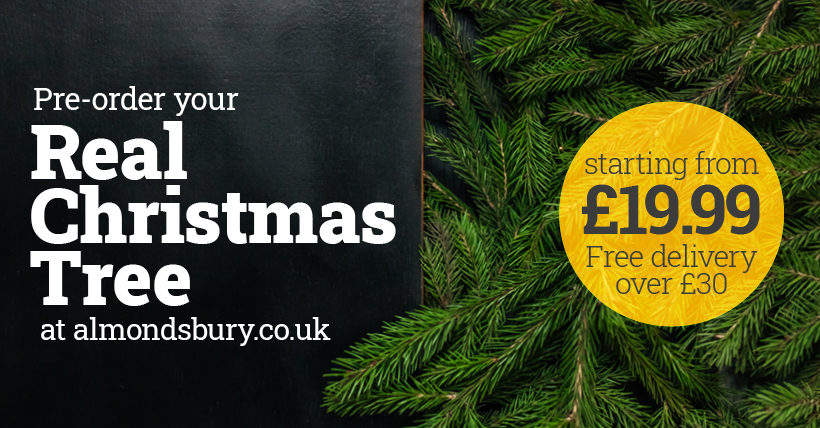 Order your Real Christmas tree with Almondsbury this year, online, or instore.
Every festive season, we offer exceptional value on our fresh-cut, real Christmas trees. All grown here in the UK!
From Nordmann Firs to Norway Firs, we have some beautiful Christmas Trees here at Almondsbury Garden Centre.
We will be offering a 7-day delivery service from late November. Our Trees will arrive in store around the 24th of November and will be available instore and in our drive-thru. Prices start from £19.99!
Free Delivery over £30 and within 30 miles of our store.
Find your perfect Christmas tree this festive season with Almondsbury Garden Centre.